About Surf City
Covering 5.3 square miles in the center of Topsail Island, North Carolina, Surf City is the heartbeat of the 26-mile coastal locale. Whether you're welcoming the sunrise from the fishing pier, cruising the serene stretch of sand on bicycle, or jet skiing into the sunset, every experience uncovers the charming character of this quintessential beach town.
Directions
---
---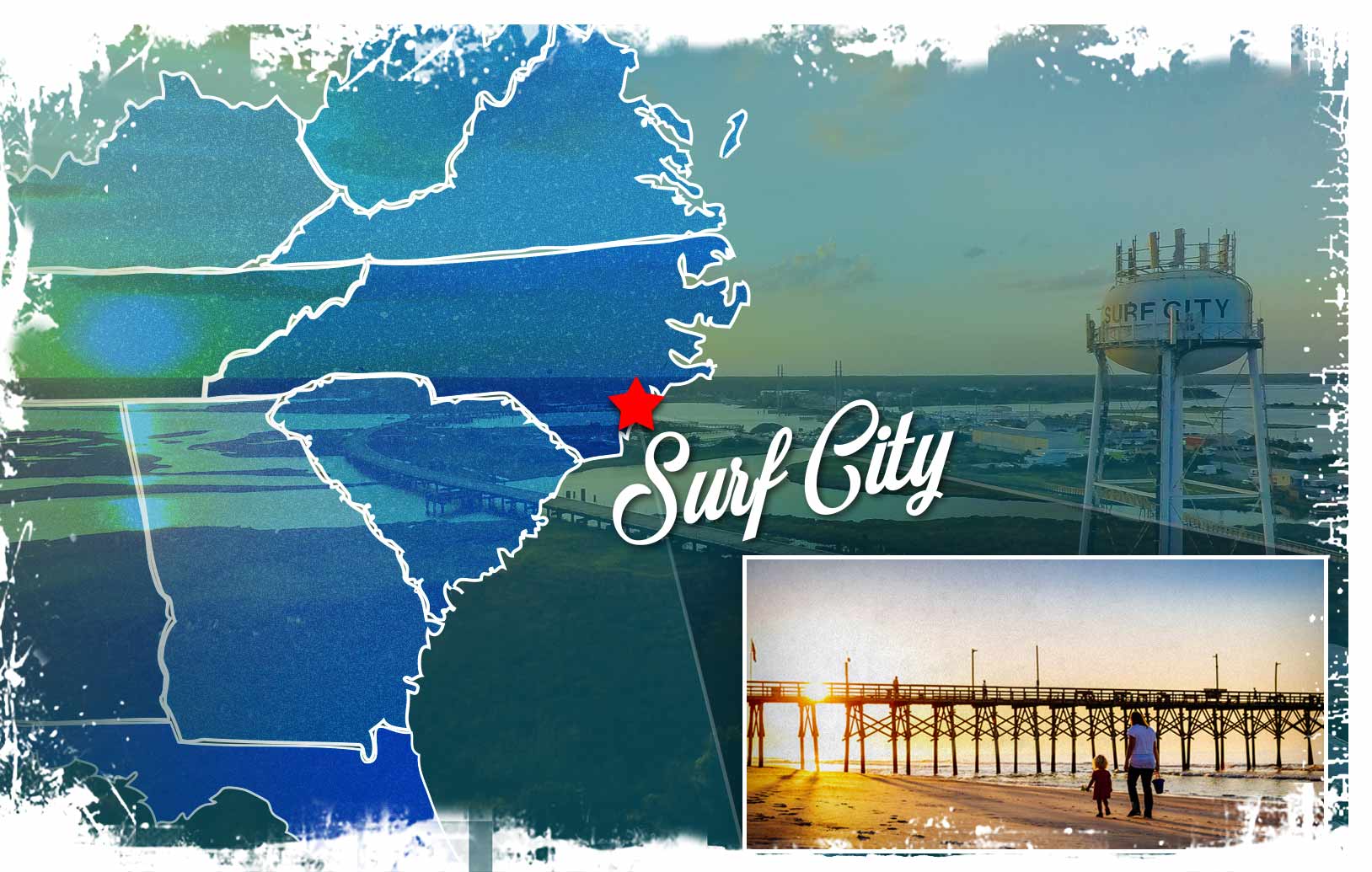 Amenities
Property Type: Oceanview house
House Rules: Max. occupancy: 10, pets not allowed, non smoking only
Theme: Family, Luxury
General: Air Conditioning, Clothes Washer/Dryer, Elevator, Internet WiFi
Kitchen: Coffee Maker, Dishwasher, Microwave, Oven, Refrigerator, Toaster
Bathrooms: 3 ½ Bathrooms
Bedrooms: 4 Bedrooms, Sleeps 10
Entertainment: DVD Player, Satellite / Cable, Television
Outside: Pool, Balcony, Deck / Patio, Outdoor Grill
Sports & Adventure Activities: fishing, surfing, kayaking
"Whether you've been to a handful or a hundred different vacation destinations, there's likely been one place that's stood out as being truly special. And if it's special enough, you'll find a way to return on a regular basis."
– Home By Design Magazine 2017
Things to Do
Besides sinking your toes in the sand and splashing around in the neighborhood pool,
take a look at some other ways to stay in constant vacation mode while you're in Surf City.
Recreation
Bikes, paddle boards, boats, and more!
Restaurants
"First we eat, then we do everything else."
Grocery
Nothing is better than going home to family and eating good food and relaxing.
Make Yourself at Home
What we love most about our home is who we share it with. View the Great Room, Dining Room, & Kitchen.
Photos
Because the area is so beautiful and family friendly, lots of vacationing families return to Topsail year after year…after year! Take a look at some more photos to get a better idea of what this great location has to offer.