Ideal Location
If you're looking for beach vacationing in its purest form, skipping crowded coastlines and over-commercialized ocean scenes, Surf City is your perfect paradise. Porch swings, beach cruiser bicycles, fishing lines, and evening BBQ are just a few things that sum up the beach town vibes of this simply southern island.
Located within driving distance from Northern Virginia to Savannah, Georgia, you can make it to the beach within hours of packing your bags.
---
Directions
---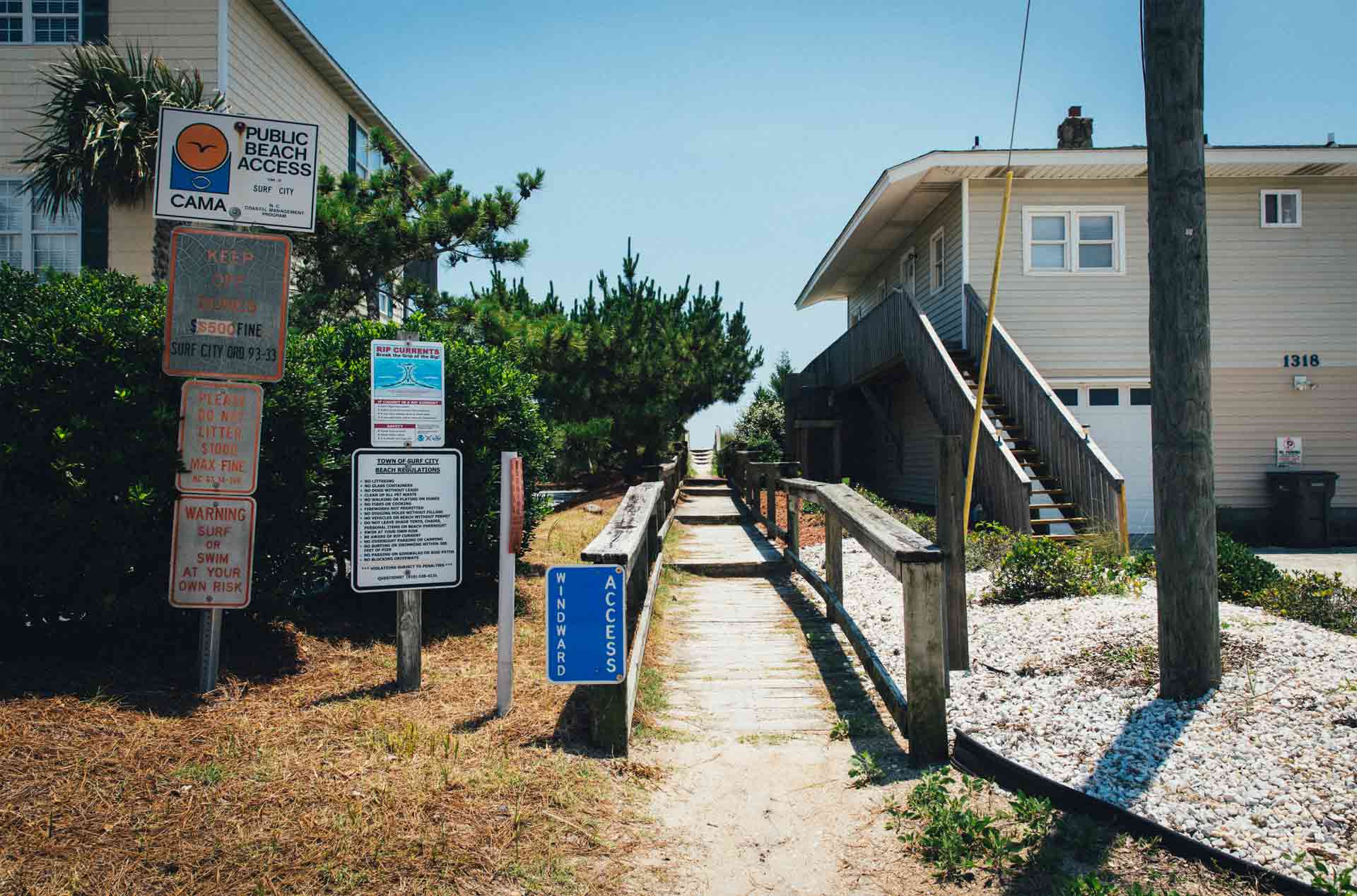 Beach Access
Via a quick 4-minute walk, the ocean awaits you, just around the corner and down the street. See the the video for an overview of the walk.
Photos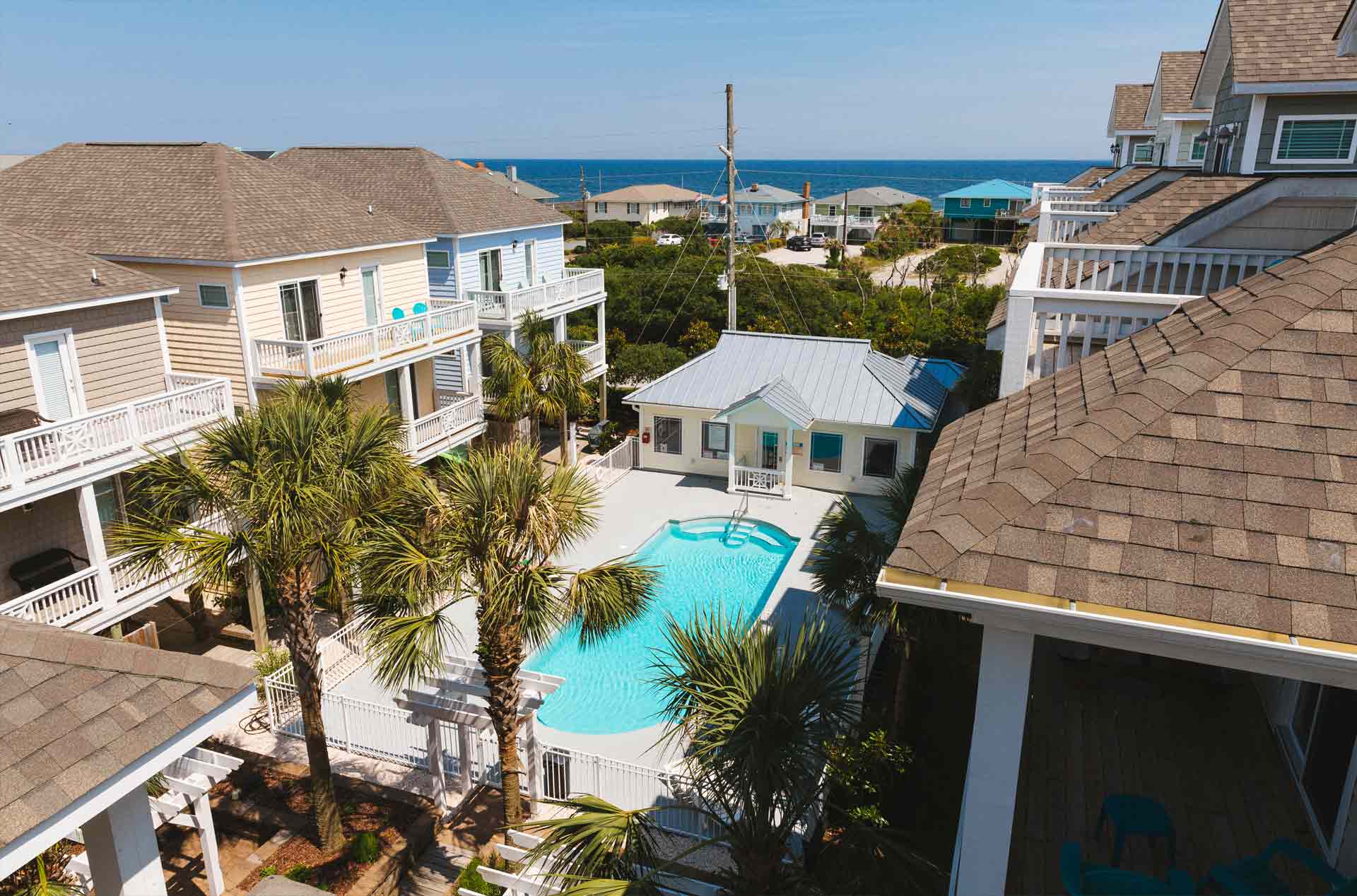 Pool
Switch up your water fix by cooling off in the pool, conveniently located right behind the house. Double rinse-off shower with latched door is located on first floor.
Photos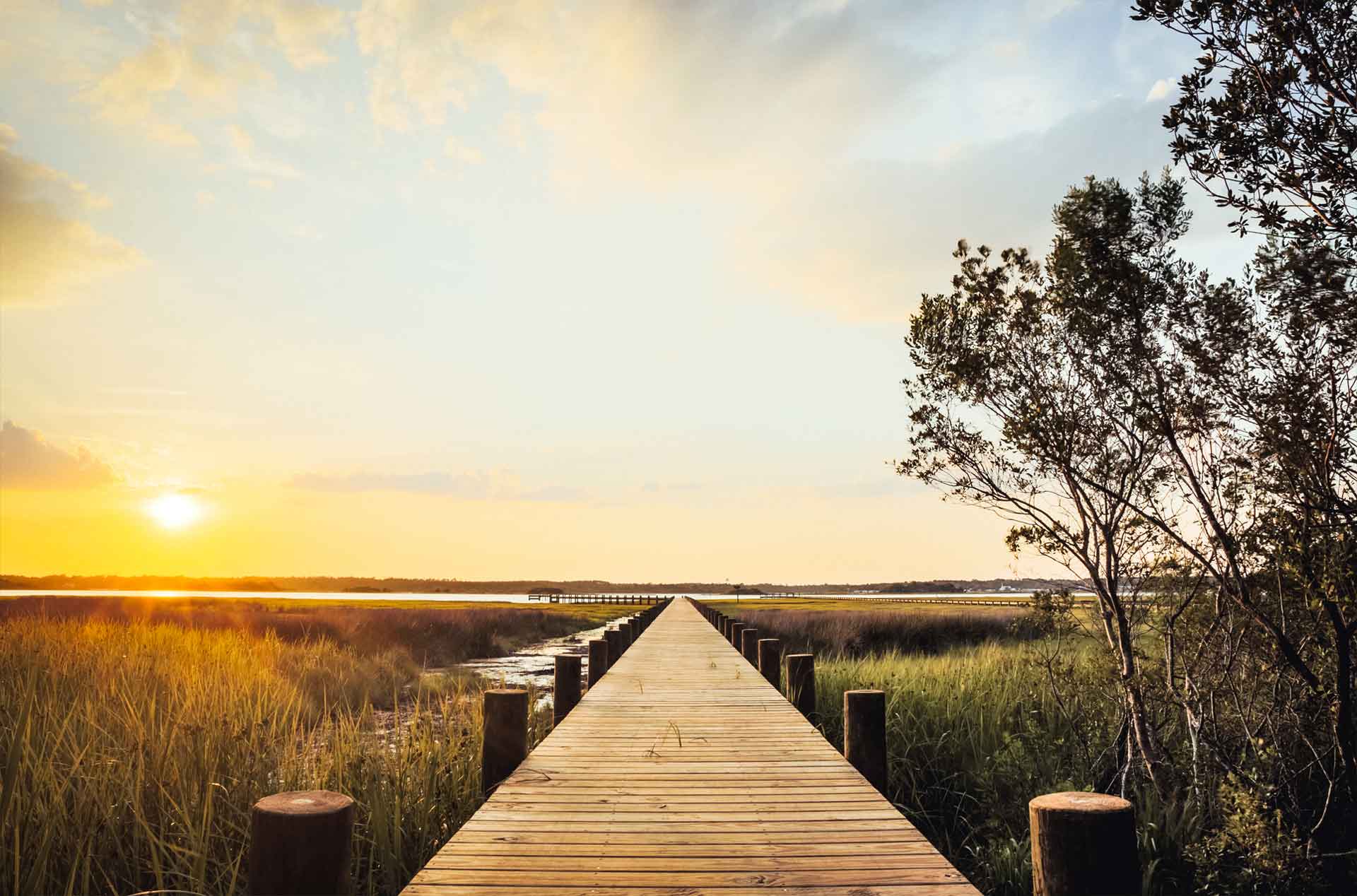 Private Dock
Available for neighborhood guests only, this brand new pier is the prime location for sunset fishing on the sound.
Photos